Fantasy and noir mixed together with a generous splash of mystery is the perfect recipe for Sirgrus Blackmane Demihuman Gumshoe & The Dark-Elf. Fan favorite author William Schlichter returns with a murder mystery readers won't forget any time soon.
Bacardi and Coke. Neat.
Not the usual drink of choice for a mountain dwarf. Then again, Detective Sirgrus Blackmane is no ordinary dwarf—at least not since the Great War. Being a gumshoe during Prohibition might appear glamorous, with secret speakeasies, all-night cocktail parties, and scantily clad women displaying their knees, but crime and conspiracy lurk beneath the city's shining illusion.
When the human half of the Mason and Blackmane Detective Agency is found dead at the scene of a rum-running bust, Sirgrus vows to find the killer. But this quest for justice leads him straight into a tangled web of underhanded deals with demihuman mobsters who are fighting for control of the rum supply.
And when two more corpses turn up, Sirgrus must work double-time if he wants to find the killer—and avoid turning up dead at the next crime scene.
---
Praise for Sirgrus Blackmane Demihuman Gumshoe & The Dark-Elf
"Readers are in for some fun."

— Publishers Weekly
"The world building is rich, letting unusual fantasy elements compete with realism, as with agents who use cars instead of dragons, and with revolvers that supplant wands…a unique blend of fantasy and noir that is, at turns, hilarious…"

— Foreword Reviews Magazine
"Colorful settings, demihuman characters with depth and a plot full of fun twists make this book an enjoyable and quick read. I'm ready for more."

— Lee Goldberg, Librarian and NetGalley Reviewer
"This book made me smile and laugh throughout, as it comes across as a fun genre-mix. The author successfully hit all of the beats expected from that type of story while also including the interesting elements one would expect from a traditional fantasy story. I really enjoyed it."

— Jeremy Fee, Goodreads Reviewer
"I simply cannot put it down, it is amazing! …it should be a movie! …you will adore it if you like well developed characters and super interesting storylines—get this one, he is a writer to watch!!"

— LibraryThing Early Reviewers
---
Sirgrus Blackmane is on the case! Read an excerpt here.
Sirgrus Blackmane Demihuman Gumshoe & The Dark-Elf
Is Available From:
About the Author: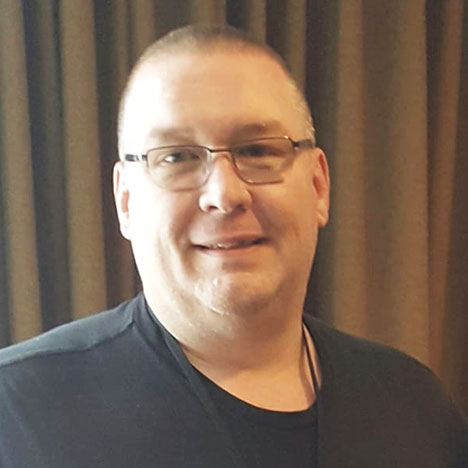 William Schlichter is an award-winning screenwriter and author who enjoys writing science fiction, fantasy, and horror and exploring the phantasmagorical world of the undead. His popular No Room in Hell zombie series (The Good, the Bad, and the Undead; 400 Miles to Graceland; Aftershocks) and SKA: Serial Killers Anonymous about a serial killer support group are fan favorites, and he enjoys spending time on the convention circuit.
His full-length feature script, Incinta, is a 2014 New Orleans Horror Film Festival finalist, a 2015 Beverly Hills Film Festival finalist, and an Official Selected finalist in the 2016 Irvine Film Festival. His TV spec script episode of The Walking Dead placed third in the 2013 Broadcast Education Association National Festival of Media Arts.
William has a Bachelor of Science in Education from Southeast Missouri State and a Masters of Arts in Theater from Missouri State University. When not writing, William enjoys traveling, and teaching acting, composition, and creative writing. He resides in Missouri where he is currently working on his next novel.