Gary Eller's True North is a conglomeration of stories about what it means to be truly human. A window into the past – and perhaps a mirror to the present – each intertwining narrative reminds the reader that no matter where or when we come from, we are all a part of humankind. True North releases on November 18th, 2021. Check out the excerpt below for an exclusive peek.
Life has always been difficult and dangerous for those living on and around the Turtle Mountain Reservation. Everyone has a story. Everyone has a secret. Everyone thinks they're only connected to their neighbors by the isolated, peculiar town they share.
Orphaned Sioux Ida Florence Little Shay is determined to escape the life before her, but her course of action only draws her into a world of increasing conflict and deepening poverty.
Young Fawn Breen appears as if she is from a different century. With her primitive, animalistic father as her only companion, she is forced to look after herself when she is thrust into society.
Harold Peavey is an idealistic young man who finds his views of the world in severe conflict with those around him, facing ostracism by his community when he refuses to abandon his beliefs.
Enduring mistakes, tragedies, secrets, and long-held grudges spanning the 1930s-1960s that have permanently marked them, these three Great Plains farm families clash together as they struggle to survive and find their way in an ever-changing world.
---
"Gary Eller brings a lifetime's care and an artist's eye to his magnum opus—a shivery swirl of adventure provoking double-takes of recognition: They are us. Rich, funny, moving, and wise."

Joan Frank, author of The Outlook for Earthlings
---
Excerpt of True North
---
"True North will quickly jerk you by the roots from the tranquil prairie grasses into a world of mystery, murder and intrigue. Eller's depth of detail and description takes you smoothly through the sights, sounds and fragrances of an uncovered world."

Dennis R. Waller, author of Walkin' Joe and the Midnight Marauders
---
True North Releases November 18th, 2021!
Preorder your copy from the links below:
---
About the Author: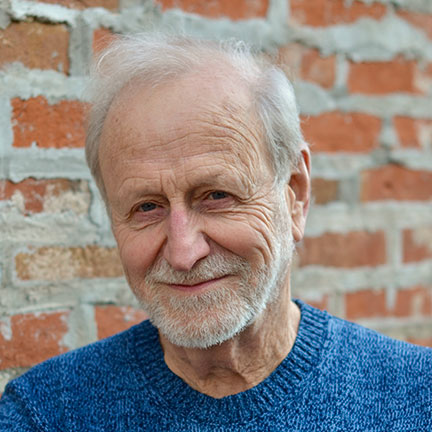 Gary Eller is the author of True North and the short fiction collection, Thin Ice and Other Risks.
His writing has appeared in many publications, and he is the winner of the River City Award in Fiction, the Fowler Prize, and the Minnesota Voices Award, among others. He studied at the Iowa Writer's Workshop, where he earned an M.F.A. in Creative Writing, and he is the recipient of a Creative Writing Fellowship from the National Endowment for the Arts.
He lives and writes in Ames, Iowa, while spending part of each summer in his family's cabin on scenic Lake Upsilon in the Turtle Mountains of North Dakota, the area where most of True North is set.